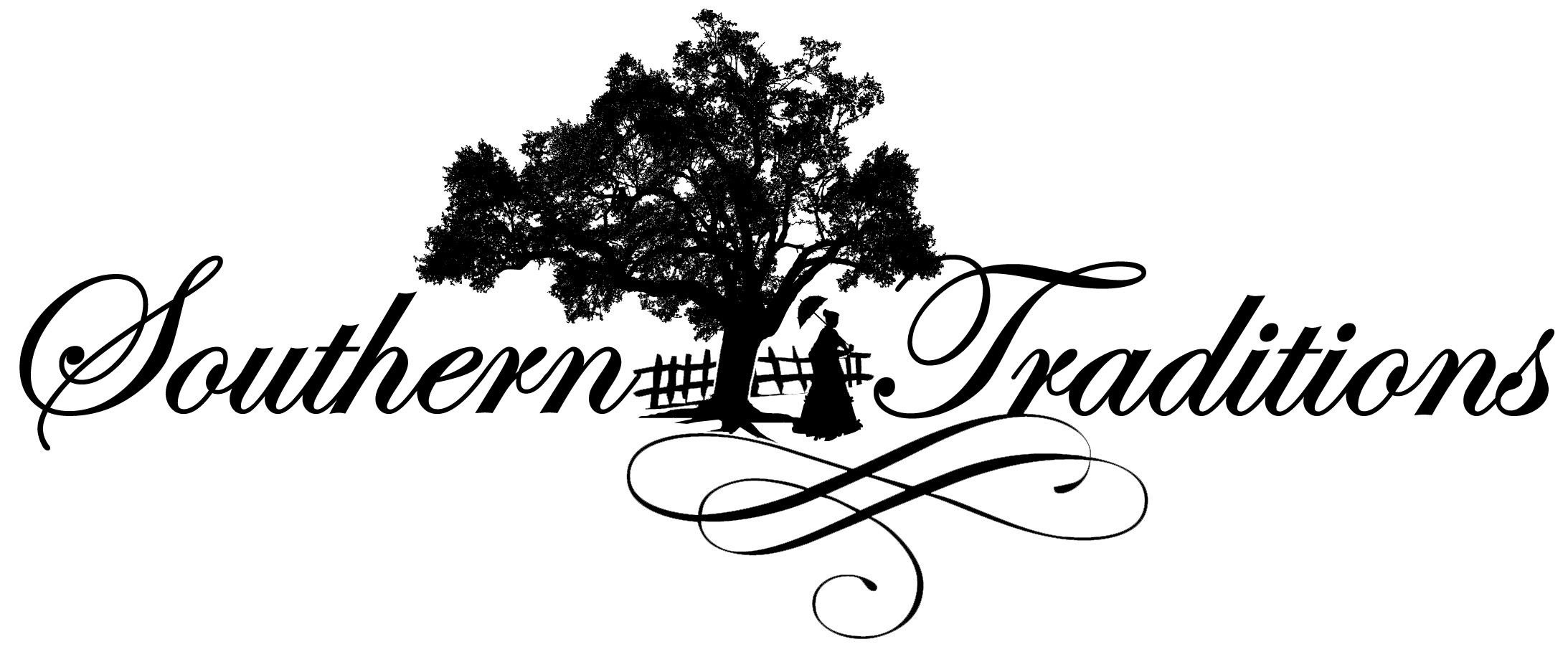 I nspired by taste and a passion for cooking, the Owners, Chef and Service Staff ofSouthern Traditions would like to invite you to experience the finer foods Charleston has to offer. The Chef has over 25 years experience in fine dining. He has a passion for cooking and Southern History; qualities that make him one of Charleston's finest Chef's. Southern Traditions takes pride in serving our clients well; we offer fine china, antique silverware and elegant table linens for any and all occasions. Please accept our offer to give you the most memorable dining experience Charleston has to offer by enjoying our Southern Hospitality and Service.
843-860-4593
Charleston Favorites
Hors d'ouvres
(served in the living room or on the deck)

Mini Crab Cakes with a lemon herb tartar sauce
Carolina Shrimp Cocktail
Carolina Bruschetta
Crab Wontons with Wadmalaw Sweet onion sauce
Warm Vidalia Onion Dip


Appetizers & Soups

Grilled Shrimp served on fried grits with garlic aioli
Crab Cakes with red pepper coulis
Traditional Shrimp & Grits (most popular specialty)
Corn & Red Pepper Bisque
Low Country Gumbo (corn, tomato, okra, baby lima beans, andouile sausage)


Salads

Ocean Course Salad (mixed greens, tomato, cucumber, carrots, pickled okra & cherry peppers, fresh parmesan cheese, lite raspberry vinaigrette)
Low country Blue Wedge Salad (iceberg wedge, tomato, crab, blue cheese & buttermilk dressing)
Southern Spinach Salad (baby spinach, tomato, onions, bacon, boiled egg, warm bacon dressing)


Entrees

BBQ Chicken, Ribs, Shrimp or Salmon (or combinations)
Grilled Filet & Shrimp
Poached Salmon
Slow Roasted Pork Tenderloin (Southern or Caribbean style)
Seared Sea Scallops
Bourbon Grilled Pork or Veal Chops


Desserts
(can be made individually or whole)

Buttermilk Pie
Cobbler (fruit of your choice) with Ice Cream
Chocolate Bourbon Pecan Pie
Key Lime Pie
Homemade Strawberry Shortcake
Country Banana Pudding
Peanut Butter Pie
This is a sample of some of our more popular local and Southern favorites. We can custom design any menu to fit your specific needs and tastes as requested.

©2006-2019 ALL RIGHTS RESERVED
SouthEastern Corporation, Inc.